Welcome to Jordans Village
Find out about the village, its history, what's on, and about the various groups you can get involved with. Jordans Village was originally established and built by the Quakers, or Religious Society of Friends, who have been meeting here since the 17th century.
---
Jordans Village Conservation Area
Did you know that that parts of Jordans Village around the Meeting House, Old Jordans, and the Village Green are designated as a Conservation Area? Find out more here:
Jordans Conservation Area document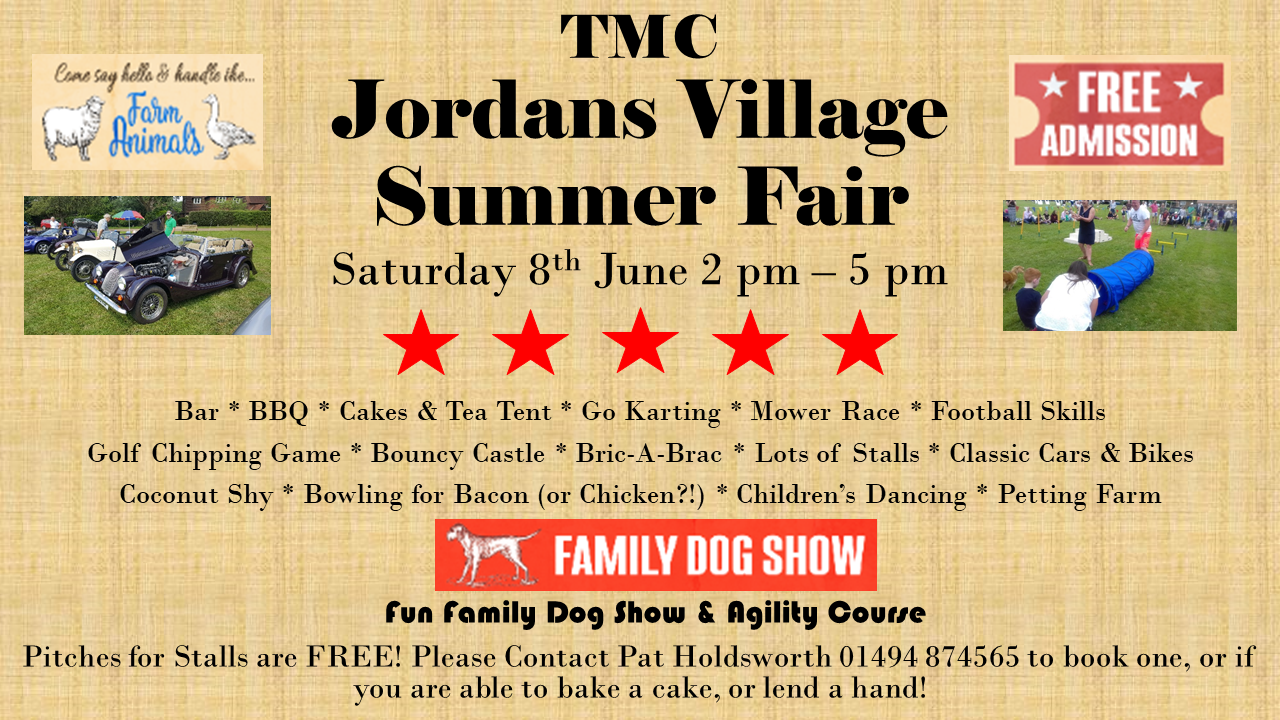 Happy Birthday Jordans Village!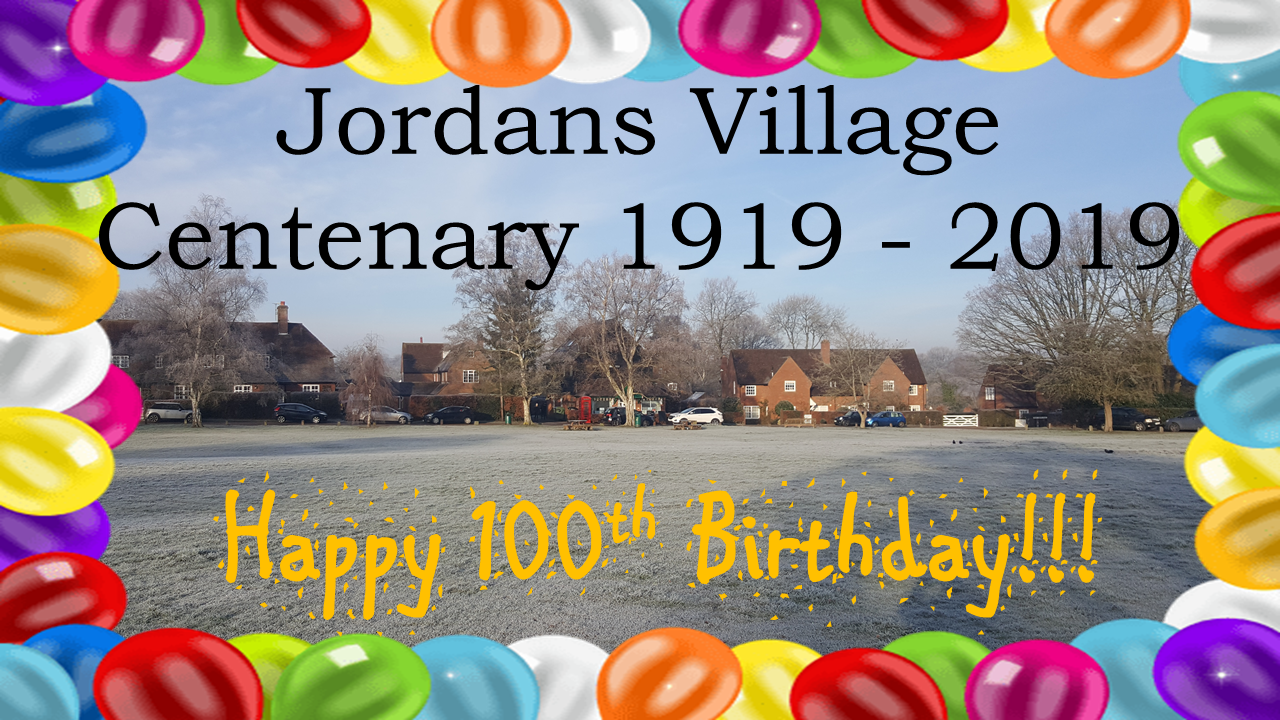 Thanks to Jordans from Phillip Schofield & WeBuyAnyCar.com
#
WeBuyAnyCar
have sent us this lovely signed print as a memento of the day when Phillip Schofield came to our Village and "jumped" a motorbike over 5 cars on the Village Green! It was great to host you and the film crew from Scout Productions were superb too
:-)
#
SoSchofield
#
Daredevil
#
Community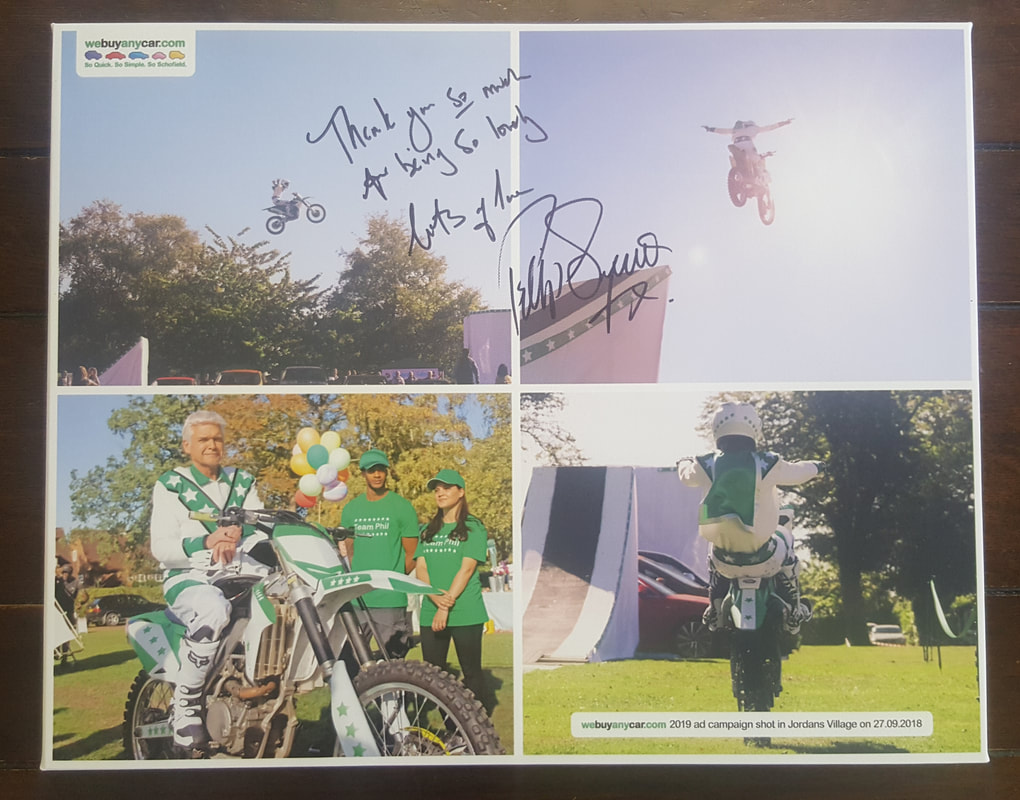 A note about how we protect your privacy.
Privacy Notice
Jordans Village Limited values privacy and transparency, and so we wanted to tell you about how we do that, and about our
Privacy Policy
that went into effect on 1st May 2018.
Who We Are
Jordans Village Ltd is a company is registered in England under the Co-Operative & Community Benefit Societies Act 2014 (registration number 7533R), and we are regulated by the Financial Conduct Authority. We are committed to maintaining the trust and confidence of our members, residents, and tenants, and visitors to our office, village, and website. In particular, we want you to know that Jordans Village does not sell, rent or trade email lists with other companies and businesses for marketing purposes. Our Privacy Policy provides detailed information on when and why we collect personal information, how we use it, the limited conditions under which we may disclose it to others, and how we keep it secure.
Google Analytics
When someone visits
www.jordansvillage.co.uk
or
www.jordansvillagehall.co.uk
we use a third party service, Google Analytics, to collect standard internet log information and details of visitor behaviour patterns. We do this to find out things such as the number of visitors to the various parts of the site. This information is only processed in a way which does not identify anyone. We don't make, and don't allow Google to make, any attempt to find out the identities of those visiting our website.
WiFi
When you use Wi-Fi in Jordans Village Hall, we may collect data about:
i. your device;
ii. the volume of data which you use;
iii.the websites and applications which you access; and
iv. your usage by access time, frequency and location.
Mailing Lists
As part of the registration process for our monthly e-newsletter, we collect personal information - simply your name and email address. We use that information only for a few reasons: to provide you with news which you've asked us to tell you about; to contact you if we need to obtain or provide additional information; and to check our records are right. We don't rent or trade email lists with other organisations and businesses. We use a third-party provider, MailChimp, to deliver our newsletter. This system has the facility to gather statistics around email opening and clicks using industry standard technologies to help us monitor and improve our e-newsletter. For more information, please see
MailChimp's privacy notice
. You can unsubscribe to general mailings at any time of the day or night by clicking the unsubscribe link at the bottom of any of our emails or by
emailing our Estate Manager via estateoffice@jordansvillage.co.uk
Access to your personal information
JVL holds personal data due to its legitimate business interest and to meet its legal obligations. You are entitled to request to view, amend, or delete the personal information that we hold. If you wish to make a request, please write to Chris Jenkins, JVL Estate Manager at JVL Estate Office, The Green, Seer Green Lane, Jordans, Buckinghamshire HP9 2ST